CompTech Consulting knows the business of Healthcare.
CompTech Consulting helps healthcare businesses leverage their information technology to mitigate costly front-end investments, avoid compliance violations and improve client services. Since our founding, CompTech Consulting has consistently displaced competitors that lack the depth and breadth of experience specific to the ever-changing IT and compliance environment.
For over 10 years, CompTech Consulting has been providing comprehensive network support for healthcare practices of all sizes and specialties with an emphasis on what matters support for healthcare practices of all sizes and specialties with emphasis on what matters most: the security of your patient data and applications, with fast and reliable network access. Our managed services for healthcare providers offer end-to-end, full-service preventative, and 24×7 helpdesk support for all network devices and the workers who depend on them, as well as strategic oversight on best practices for data protection and application security.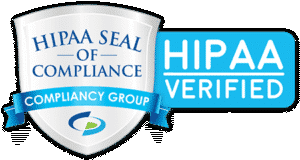 We know that making IT decisions can be complex. We're here to help.

CompTech Consulting, inspiration is everything to us. It's how we challenge our clients to be the best versions of themselves. It's how our talented team manages business-focused IT services and solutions with a focus on Security, optimizing IT operations, managing risk, and deliver measurable business value.
How We Support Healthcare
15 Minute Response, Consistent Pricing, Comprehensive Documentation, and specific HIPAA expertise.
Scalable Storage
Comprehensive, scalable storage and support for all PHI data in a private, 100% redundant data center built on the latest Storage Area Network (SAN) infrastructure.
Healthcare Expertise
EHR/EMR, Practice Management application hosting and support for leading solutions, including NextGen, Allscripts, AdvantX, athenahealth, & Modernizing Medicine.
Security First Infrastructure
PCI and SSAE 18 Type II compliant data center environment supported and maintained 24/7/365 by the team that built it.
We make your job easier by ensuring
Ownership and accountability for both IT Services, and HIPAA Compliance
Educating you on the fundamentals of proper IT Governance and HIPAA Compliance
Effective management of firewalls, servers, mail systems, and other IT Infrastructure
Change Control Processes and Tools
Risk Management
Disaster Recovery & Business Continuity Planning
Your continued HIPAA Compliance, year over year