Small and Medium-sized Businesses
We Work With Small Companies All The Way Through To Large Corporations
And distribution facilities need highly reliable IT infrastructure to support their large scale operations. Maintaining a network that can deliver the accuracy and speed you need can be challenging. In the face of increasing cybersecurity threats, compliance and regulatory requirements, and offshore competition coupled with strict budgets, you need a trusted IT partner that understands your business and can provide support for your specific needs. Comptech offers Managed IT Solutions for Small and Medium sized businesses that are designed to minimize expensive downtime and boost efficiency.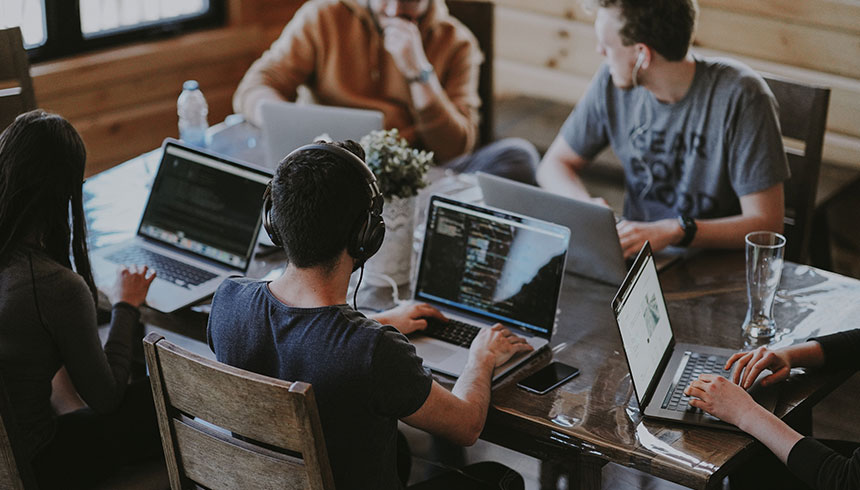 We know that making IT decisions can be complex. We're here to help.

CompTech Consulting, inspiration is everything to us. It's how we challenge our clients to be the best versions of themselves. It's how our talented team manages business-focused IT services and solutions with a focus on Security, optimizing IT operations, managing risk, and deliver measurable business value.
How We Support Small Business
CompTech Consulting takes great pride in having retained 93% of our Business sector clients year after year.
24x7 Local and Live Help Desk
When your operations are running at all hours you need a dedicated support team that does the same, ready to address problems immediately.
Advanced, Multilayered Security Practice
Your business relies on IT to keep products moving quickly and securely. We proactively manage your IT environment from all angles to eliminate downtime and protect your most important assets.
Strategic Guidance from a Dedicated vCIO
Automated processes, information exchange, and computerized control of equipment enable manufacturers to improve efficiency and scale their operations. Your vCIO understands your operations and business goals and will use that strategic understanding on a daily basis to help you achieve your desired outcomes.
Predictable, Monthly Recurring Rates
Budgeting and cost control are of the utmost importance for many manufacturers. Our managed IT services deliver consistency and quality for a steady price, which makes it easier for you to plan for the future.
We make your job easier by ensuring
Client Data is properly and securely retained
Operations Staff with substantial experience working with, and for Law Firms
Critical systems operate as required
Documented and Tested Disaster Recovery and Business Continuity Plans
Effective & Documented IT Governance
Compliance with Fiduciary Obligations of retention and confidentiality for IT Systems